Shape your career at an innovative company with a corporate culture based on respect
Mixed drinks and jams, mayonnaise and mustard, salad dressings and marinades, vaccines and cough syrups, paints and varnishes, rubber and silicone, adhesives and disinfectants, oils and lubricants and many other products need to be agitated during production. VISCO JET® provides innovative solutions and has the right agitation system for any application.
We are a medium-sized family business specialising in the development, manufacture and distribution of mixing systems. From easy-to-handle laboratory equipment to large containers, our patented systems solve even the most difficult agitating tasks.
For decades, our customers worldwide have relied on the know-how and problem-solving competence of VISCO JET®. Our dynamic team of 35 plus around 40 distributors serve customers on almost every continent.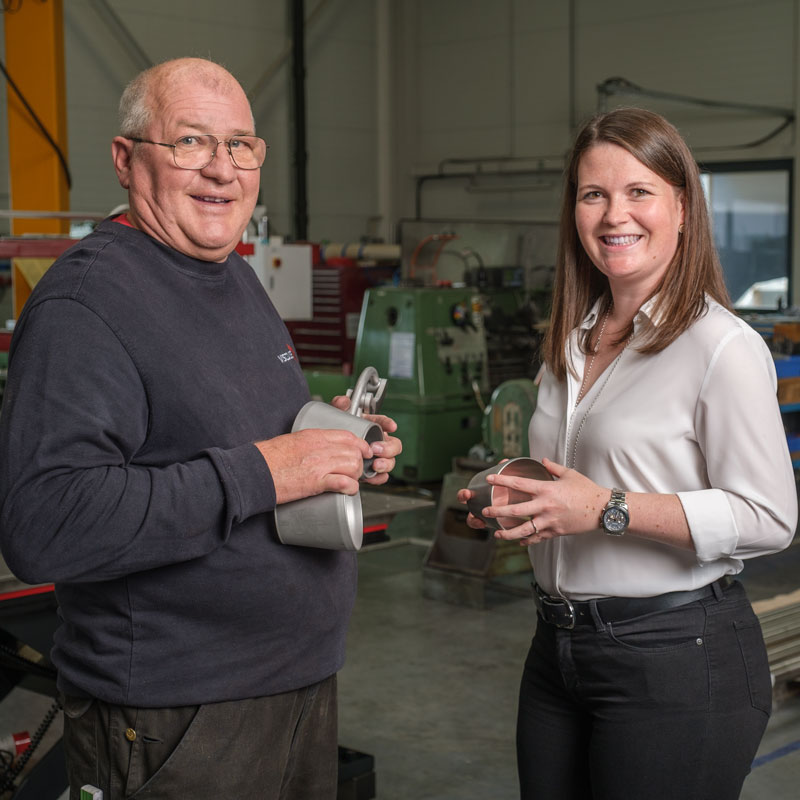 Benefiting from each other across generations — that's how VISCO JET® works
New talent is always welcome at our company! They take a fresh look at all our challenges. We offer an excellent environment for personal development. Our philosophy is: Don't adapt; unleash potential. Age is irrelevant here!
We aim to safeguard jobs and actually make a difference. We are looking for employees who can identify with us, are enthusiastic and motivated and want to grow together with VISCO JET®. We attach great importance to personal responsibility and offer our employees the opportunity to play an active part in the company.
Real careers with a top employer
We would always choose VISCO JET®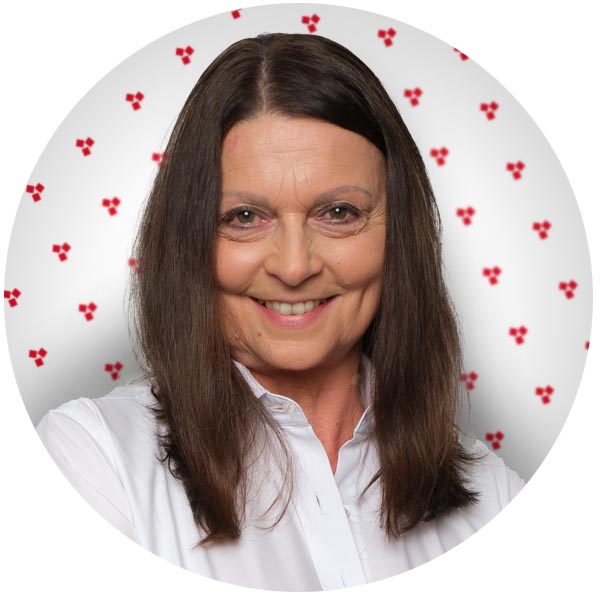 I love being actively involved
I've been part of the VISCO JET® family since 2013. I began my journey at VISCO JET® as an assistant to the Executive Board, which at the time was still under the leadership of Hans Weber, the company founder. I can still remember my first day very well. You always get a bit excited when starting something new. But after just a few days, I felt very welcome and that I was in the right place. This is still the case, even though my job has changed over time. In addition to my assistant role, I also quickly took over the smooth processing of all orders.
VISCO JET® has evolved dynamically since Timo Weber, Hans Weber's son, took over the company, especially in the area of procedures and processes. This meant that I was increasingly also responsible for the implementation and management of cross-divisional projects such as the central introduction of our document management system. Since 2019, I have taken over as Head of Order Management and as a member of the management team, which gives me the opportunity to actively shape the further development of the company.
The VISCO JET® family and the individual personal development and advancement possibilities are the main reasons why I enjoy working at VISCO JET® so much.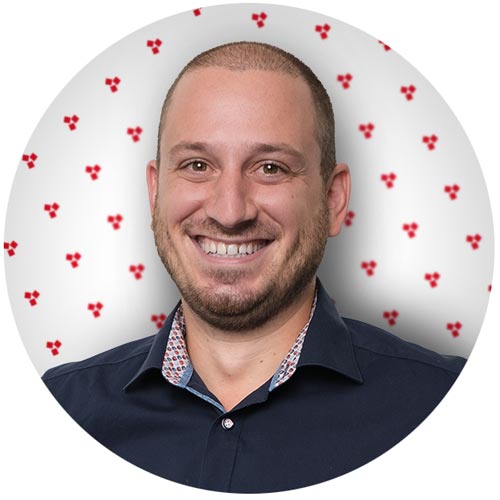 I joined VISCO JET® right after completing my training and therefore also since its founding. I still remember when I moved here and those first days and months with colleagues old and new after the company was founded. It was an exciting time for all of us and one that brought us closer together in a lasting way.
After my training, my first role was as an industrial mechanic in the production of the company's agitator solutions, where I also carried out some assembly work at customers' sites, etc., and thus gained a deep insight into the various areas of agitator technology. I also benefited from this during my second training course as a technical product designer and was able to incorporate the diverse experiences from both courses into my work as a designer after completing my training. Together with my colleagues, I translate our customers' technical requirements into individual agitator solutions. We create the agitator designs, technical drawings for assembly and production and are responsible for maintaining our master data.
In 2018, I then decided to also complete further training as a technician in the field of automation and mechatronics in cooperation with VISCO JET®. Following this, I returned to VISCO JET as a design engineer and was able to expand my area of responsibility as a trainer of technical product designers and deputy technical manager. I also found cooperation with our sales department and providing technical advice to our distributors particularly exciting. Over the last two years, we have further expanded our interface activity in order to understand our customers' requirements even better and to be able to offer optimal solutions.
As part of my further development at VISCO JET®, I have also had the opportunity to become familiar with an area that had been new to me up to that point. In November 2022, I moved into sales as an Area Sales Manager, and can now extend my skills and contribute my experience from the technical field.
The opportunities for further development, my colleagues and our product make every day different and exciting.