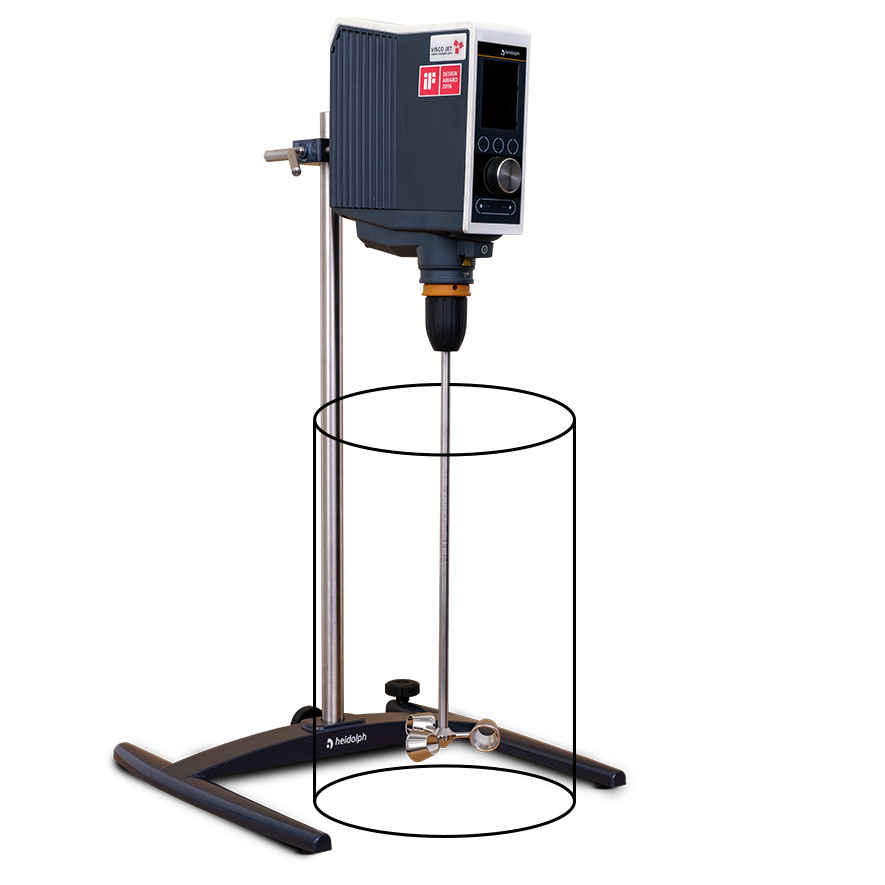 The reliable all-rounder
With its high-torque drive with continuously variable speed adjustment and height-adjustable H-form base, the VJ100 is the favourite for agitating in small containers with a diameter of up to 250 mm.
The clear display shows the speed and torque, among other things, and can be individually adjusted. The RS232 and USB interfaces also enable easy and fast data export.
The small multi-function tool
for reproducible and documentable processes
Well thought-out, right down to the smallest detail
The VISCO JET® VJ100 is the perfect all-round solution for agitating low to high viscosity media in laboratories and is ideal for containers up to a volume of 20 litres.
Drive power (input/output): 120/80 W
Power supply: 230 V
Drive (W/D/H): 86 x 247 x 340 mm
Column (D/L): 25 x 700 mm
Shaft (D/L): 10 x 500 mm
speed and torque limitation
temperature monitoring of the motor
Additional agitator units for even greater flexibility in daily operations
You know about it and want to tackle it?!
… or we'll call you back:
Nothing is as valuable to us as your time. That is why we are happy to prepare specifically for you. We will call you at your preferred time and clarify your questions. This is how we save your time and make your project successful with VISCO JET® solutions! We look forward to seeing you!